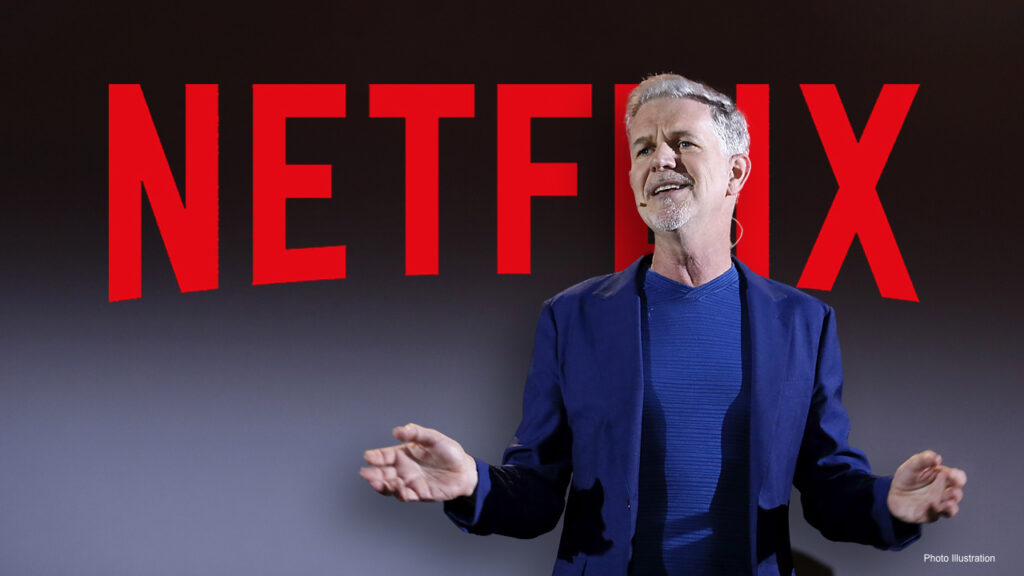 Reed Hastings, in full Wilmot Reed Hastings, Jr., (born October 8, 1960, Boston, Massachusetts, U.S.), American entrepreneur who was cofounder (1997) and CEO (1998– ) of Netflix, a media-streaming and video-rental company.
Hastings studied mathematics at Bowdoin College in Brunswick, Maine, graduating with a bachelor's degree in 1983. After serving in the U.S. Marine Corps, he spent two years with the Peace Corps, most of the time teaching math in Swaziland (now Eswatini). He returned to the United States and went to Stanford University, where he received (1988) a master's degree in computer science. Subsequently Hastings became a software developer, and in 1991 he founded Pure Software (later Pure Atria Corporation), which he sold in 1997 for a substantial profit.
In 1997 Hastings conceived the idea of a subscription-based movie-rental service, after he incurred a large late fee when he failed to return a store-rented videocassette. DVDs were new to the market, but Hastings felt that they would travel well through the mail. He and business partner Marc Randolph (who left the company in 2004) incorporated Netflix in California in 1997 and started mail-order DVD operations in 1998. Hastings became the company's CEO later that year. At first customers were allowed to rent each DVD for a seven-day period, but by December 1999 subscribers could pay a set monthly fee to rent an unlimited number of DVDs. Although they selected DVDs and controlled their accounts via the Netflix Web site, DVDs (up to three at a time) were sent and returned by mail. Once a DVD was returned, the next movie on the customer's account list was automatically mailed.
Hastings expanded Netflix through movie studio partnerships and aggressive marketing campaigns, emphasizing Netflix's catalog of indie films, documentaries, and other movies not easily available through other services. In February 2007 Netflix shipped its billionth DVD. Meanwhile, the company launched applications that permitted customers to access movies and TV shows through streaming downloads. Hastings made a rare misstep in 2011 when Netflix announced that it would increase rental prices and split the company in two, with the DVD service rebranded as Qwikster. He downplayed the resulting loss of customers and plunging stock price, but the company backtracked and canceled the Qwikster spin-off plan.
Hastings subsequently oversaw Netflix's foray into content produced specifically for its streaming service. Its first such offering was the episodic drama series House of Cards, which debuted in 2013. Such content was hugely successful and became a major focus of the company. During this time Netflix also began producing films. In 2020 it was announced that Ted Sarandos would serve as co-CEO with Hastings.
A noted philanthropist, Hastings devoted part of his time to educational issues, notably charter schools. From 2000 to 2004 he was president of the California State Board of Education.
Thanks for reading…